Benefits
Missouri Corn Growers Association membership benefits include: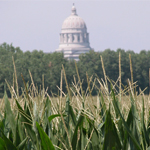 Legislative Voice
Serving as the voice of growers in the governmental process, the Missouri Corn Growers Association (MCGA) works hard to maintain a pro-corn business and policy environment. In Washington, D.C., and Jefferson City, MCGA is committed to defending Missouri's corn industry and your right to farm.
Whether battling new regulations, defending the Renewable Fuel Standard, fighting for the continued use of atrazine or shaping the next farm bill, Missouri Corn will continue to work for corn farmers' best interest.
---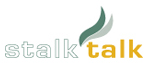 StalkTalk
Published monthly for Missouri Corn Growers Association members, each edition of the StalkTalk newsletter provides news growers need and updates on the latest issues impacting the corn industry.
---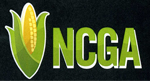 National Corn Growers Association Membership
Founded in 1957, the National Corn Growers Association represents more than 36,000 dues-paying corn farmers nationwide.
NCGA and its 48 affiliated state organizations work together to create and increase opportunities for their members and their industry.
---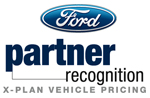 Ford Motor Company
NCGA participates in Ford's X-Plan vehicle pricing plan. With a unique NCGA partner code, members can access a special website that gives them a reduced price on dozens of Ford and Lincoln vehicles. Log in to www.fordpartner.com and members can: • See and research the full range of vehicles available (very few models are excluded) • Determine the special pricing available to members • Find factory rebates and other incentives in their area in addition to the special pricing • Look up area dealers and search dealer inventories or request quotes over the internet Once the member has selected a vehicle or found an area dealer to work with, they need to select a unique, member-specific PIN that will identify them as an NCGA member and deserving of the discount. The member will need the PIN to lock in the final, discounted purchase price. Once the member has logged in to www.fordpartner.com with our partner code—NCGA2—there is a link to the PIN page.
---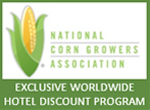 Worldwide Hotel Discount Program
NCGA hotel discount.pngMCGA members, friends and family now have access to a worldwide inventory of hotels at exclusive discounted rates. Whether travelling for work or pleasure, individually or in a group, domestically or abroad, you can take advantage of savings that may exceed 50% and average 10-20% below best available rates. Any hotel, anywhere, anytime.
Exclusive NCGA Worldwide Hotel Discount Program
Username: NCGA (all caps)
Password: NCGA (all caps)
Or Call: 800-892-2136, code "NCGA"
---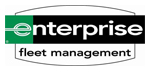 Enterprise Leasing
Lease or purchase virtually any make and model of car or truck, new or used, from Enterprise Fleet Management, the largest purchaser of cars in the nation. Competitive financing and a dedicated salesman from Enterprise will help you find the right car or truck for your operation at fantastic rates. For more information, contact NCGA's dedicated account manager Craig Young at (314) 889-8543 or craig.h.young@efleets.com and tell him you are an NCGA member.
---

Cabela's/Bass Pro Shops
Members can access discounts which can save you up to 30% on all purchases and 15% on gift cards.
To receive the NCGA member Bass Pro Shops-Cabela's Business Sales Discount:
For product selection, please visit www.basspro.com or www.cabelas.com
Discount will be applied when you contact Bass Pro Shops-Cabela's Business Sales team through the toll-free number 1-800-243-6626.
Specify that you would like to place the order through the National Corn Growers Association Member Program, using the Customer ID # of 38751073
---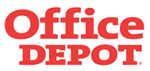 Office Depot
Get significant discounts on office supplies from the nation's largest office supplier. Get special 15% off everyday low Web pricing on 50 office essentials, their three top-selling case paper products and 15% off a custom list of the items you buy most often. Free next day shipping on orders over $50. Register at https://odams.officedepot.com/registrations/portal.php?a=58421637 to either shop online or print out a discount card for in-store shopping.
---

National Corn Yield Contest
The premier event of every corn growing season since 1965, the National Corn Yield Contest (NCYC) offers challenges and rewards to each entrant! In 2011, a record 8,425 growers accepted the challenge to test their corn production skill and knowledge by competing with proven winners to reach the ultimate goal of CHAMPION. NCGA wants to challenge you to take advantage of this opportunity to explore new ideas and production techniques, while gleaning knowledge to enhance your future yield potential.
Winners will receive national recognition in publications, such as the NCYC Corn Yield Guide, as well as other awards from participating sponsoring seed, chemical and crop protection companies. At each Commodity Classic, state winners are recognized at the NCYC Breakfast and national winners receive awards at the evening Awards Banquet. For more information on the NCYC, check out the http://ncga.com/corn-yield-contest.
---

NCGA-Merschman Seeds Ag Weather Advisor Program
The NCGA-Merschman Seeds Ag Weather Advisor Program features a complimentary email subscription service designed to complement farmers' other favorite sources of weather information by providing information not easily available elsewhere. Click here to subscribe.
---

College Scholarship
Sponsored by BASF Corporation, the NCGA Academic Excellence in Agriculture Scholarship Program annually awards five (5) $1,000 one-year scholarships to qualified second-year undergraduate students (or later) or graduate students enrolled in agriculture, agribusiness, or ag vocation program at an accredited junior college, college or university.
---

Commodity Classic
The premier convention for the U.S. corn, soybean, wheat and sorghum industries providing growers a full regimen of educational sessions and social events, plus a world-class trade show. National Corn Growers Association members save $100 over the non-member full package registration. For more information about Commodity Classic visit www.commodityclassic.com.
---

Association Motor Club Marketing (AMCM)
Association Motor Club Marketing (AMCM) is a roadside service provider with over fifty years of experience, dedicated to providing award-winning emergency dispatch assistance to you, your family. AMCM is a strong supporter of ethanol and biofuels. One‐year rates are $25 for individuals and $35 for families.
---
Lifetime Members receive a $35 discount to any Missouri Corn Growers Association event, including golf tournaments and sporting clays shoots.
To receive a copy of the latest benefits and services, email membership@mocorn.org.
Interested in joining? Contact Katie Marshall or Ann Kistner at (800) 827-4181 or send an e-mail to membership@mocorn.org. You can also print and complete our membership form. Completed forms can be mailed to 3118 Emerald Lane, Jefferson City, Mo 65109.
*Dues paid to the Missouri Corn Growers Association are not tax deductible as charitable contributions for income tax purposes. However, they may be tax deductible as ordinary and necessary business expenses subject to restrictions imposed by the Omnibus Budget Reconciliation Act of 1993 as a result of association lobbying activities. The Missouri Corn Growers Association estimates that the nondeductible portion of your 2020 dues which is allocable to lobbying activity is 100 percent.